Looking For Your Next Challenge?
  At Cunruope, we work collectively to change the face of ecommerce by connecting online retailers and brands with customers across the globe. Our people play the key role in our success, and we are always looking for more driven, talented and ambitious individuals to join our growing international family.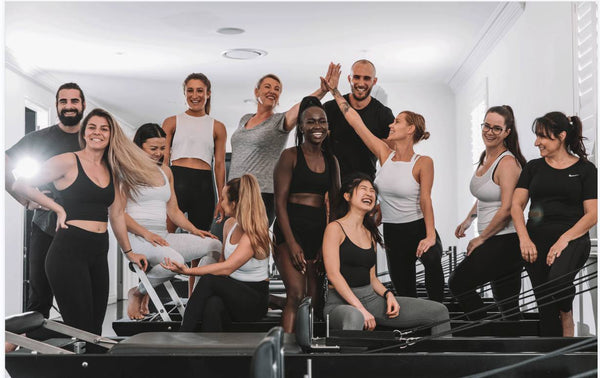 Our vision for our workplace is one that is centered on transparency and respect and with values that bring forward the best in all of us each and every day. We are committed to creating a culture in which diverse voices and perspectives are encouraged and respected, and where all employees are equally supported in developing their careers — where people can truly be themselves and feel they can achieve their best.
  The Cunruope team is made up of a diverse range of people, from many cultures and many different professional backgrounds, who bring creativity, skill and hard work to the table every day.
  We encourage individual thinking as well as teamwork, and create inclusive environments where innovative ideas flourish.
  Our growing success is all down to our people. Thanks to their passion and commitment we push the boundaries and help our clients expand their brand worldwide and accelerate their growth.
  Compensation and Benefits (for U.S. employees only)
  Over the last year, we've expanded our benefits offerings and continue to evaluate them to identify opportunities to best support everyone. A few recent enhancements include:
  Domestic Partner Benefit Extensions
  Free Mental Health Services
  Assistance in Refinancing Student Loans
  Long-term Remote Work Pilot
  Extended Bereavement leave
  Extended Parental Leave
  Added Adoption Financial Support
  Creating fair and consistent compensation systems and processes is our priority. To best capture the comprehensive way we are looking at our compensation, as well as provide an update to the commitments we've made to improve our systems, we are building new systems and job architecture which includes job leveling, ongoing pay equity analysis, ongoing peer-to-peer analysis and more. In the U.S., while we've completed an initial review of our compensation structures, we decided to go a few steps further than most companies and complete additional analysis to ensure we get it right.
  LATEST JOBS
  1.Senior Analyst
  The Senior Analyst, Analytics will have a direct role in shaping the way we measure and optimize online engagement across our brands. We create tools, frameworks, and deep insights that inform merchandising and marketing strategies and their impact on the growth of our business. The work the team delivers is driven by the business needs for strategic consumer understanding, online site behavior learnings and category assortment optimizations.
  Specific Responsibilities
  Specific responsibilities will include but are not limited to:
  Develop actionable site and consumer insights to enhance the digital customer experience, improve business outcomes and consumer satisfaction across Cunruope brands.
  Analyze website browsing and purchasing behaviors to support business strategies and optimization efforts.
  Drive marketing channel and product category analytics to support marketing acquisition efforts
  Partner with CRM teams to deliver insights to drive consumer lifecycle optimization strategies
  Support and drive best practice in evaluating AB tests and performance.
  Develop and own a standard reporting and dashboards for the business to use as the source of truth for performance tracking
  Monitor site behavior and consumer purchasing trends to proactively provide optimization recommendations to the business.
  Continually evaluate new systems and tools to simplify and automate workflows and to keep abreast of best practices in the data analytics space
  The Candidate
  Key Qualifications:
  The candidate must be a strong communicator and have a sharp analytical approach.  The candidate must be comfortable working in a matrix environment.
  Previous analytics experience and technical qualifications:
  2+ years of experience working in a Web Analytics, Business Analytics or Consumer Data Science role focusing on Digital / eCommerce.
  Strong critical thinking, analytical and communication skills with experience turning data into actionable data-driven stories
  Proficient in a web analytics tools like Google Analytics, Adobe Analytics or WebTrends
  Advanced Excel skills for analysis
  Experience manipulating data for analysis with SQL, Python or any other querying/programming language.
  Dashboard building experience in Power BI, Tableau or other tools
  Comfortable working with multiple diverse platforms and sources to prepare data for analysis
  Excellent written and oral communication skills
  2.Marketing Technology
  Cunruope is seeking an experienced Specialist for our eCommerce Marketing Technology team. The specialist will enable brand personalization using consumer data in our CRM system. The specialist will help maintain a holistic view of our consumers' activities; build omnichannel marketing automations and journeys; maintain data taxonomy, consistency, and accuracy; and assist with new data integrations.
  Responsibilities
  Analyze, build, recommend, and measure audience segments to be leverage for channel activation
  Assist with the design, build, test, and measurement of our marketing automation and omnichannel consumer journeys
  Ensure automated campaigns, rules and processes are running properly
  Develop product recommendations scenarios
  Work with Marketing and Technical groups to integrate sources of data to support new automations
  Document processes, workflows, journeys, integrations, etc.
  Oversee consumer data collection and standardization whilst complying with applicable regulations
  Qualifications
  3+ years' experience in eCommerce
  3+ years' experience with CRM and/or ESP platforms such as Salesforce, Listrak, Marketo, HubSpot, etc.
  Advanced experience with Salesforce suites such as Marketing Cloud, Automation Studio, Journey Builder, and Personalization Builder
  Strong working knowledge of SQL
  High aptitude in analytical and critical thinking, ability to clearly present findings
  Strong understanding of email best practice and digital marketing
  Experience with agile development tools such as JIRA and Confluence.
  Experience with Interaction Studio (Evergage) and /or Datorama is desired but not required
  3.Enterprise Account Manager
  As we continue to expand, Cunruope is looking for a highly motivated, revenue and data-driven Account Manager。
  The AM will be responsible for; developing long-term relationships with a portfolio of assigned clients, connecting with key business executives, and driving revenue by growing our existing business in US.
  Responsibilities:
  performances and market trends
  Liaise between clients and cross-functional internal teams to ensure the timely and successful delivery of Cunruope according to the clients' needs.
  Prepare periodic performance reports and QBRs covering and analyzing clients' KPIs.
  Generate revenue through up-selling and cross-selling existing accounts.
  Support clients' strategic, marketing, and operational decisions based on internal knowledge, data analysis, and best practices.
  Operate as the lead point of contact for all clients, liaising with the relevant teams at Cunruope to ensure an efficient, professional, and mutually beneficial process.
  Develop a trusted advisor and high-touch relationship with key accounts.
  Proactively identify red flags.
  Requirements
  At least 3+ years experience in an Account Management or Customer Success Manager role.
  Prior B2C experience in an eCommerce, Software or SaaS company.
  Must have strong analytical skills with the ability to present data and trends to internal and external clients.
  Proven ability to manage multiple projects at a time.
  Experience in generating revenue by expanding on an existing book of business.
  The ability to work with multiple stakeholders and deliver client-focused solutions based on customer needs.
  Excellent verbal and written communication skills.
  Demonstrated ability to influence credibly and effectively at all levels of the organization, including executive and C-levels.
  Excellent listening, negotiation, and presentation skills.
  Didn't find what you're looking for?
  Are you passionate about ecommerce and think you're a perfect fit for Cunruope but didn't find the right position?
  Send us your CV anyhow! Contact us